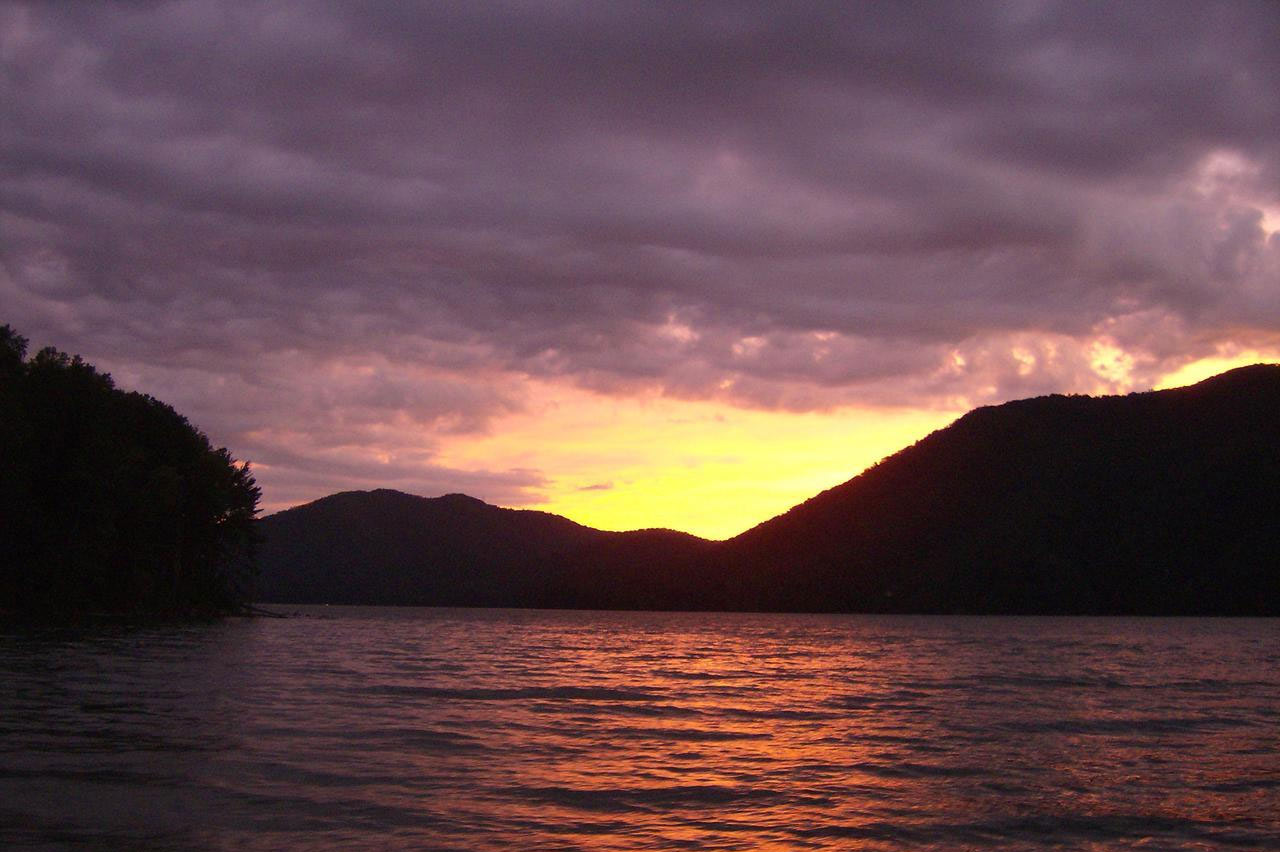 GENERAL INFO - Watauga Lake
---
Watauga holds the distinction of being the highest reservoir (more than 1,900 feet above sea level) in the Tennessee River system. Construction of the dam began in early 1942 but was curtailed later that year in favor of other wartime building efforts. Work resumed in 1946, and the dam was completed in 1948. Construction started on February 16,1942, then the construction was deferred by order of WPB on December 21, 1942 and then construction resumed on July 22, 1946. The gates were closed on December 31, 1948.

The construction of the Watauga Lake Project incurred 10,274,559 man hours of labor. During the construction 1 man lost his life, and 48 suffered injuries. The project relocated 761 families and caused the removal of 1,281 gravesites. Some of the materials used to build the dam are 80400 cubic yards of concrete, and 65,400 cubic yards of grouting for the foundation.

Watauga Lake flood control storage at normal maximum pool the reservoir holds 6,430 acre feet of water. Watauga Lake has 2 enclosed water-cooled generators manufactured by Westinghouse Electric Corporation.

Watauga Lake has 104 miles of shoreline, and 2 miles of island shoreline giving a total of 106 miles of shoreline. The maximum width of the lake is 313 acres with a surface area of 34,200 acres. Watauga Dam is 318 feet high, and 900 feet long and is located on the Watauga River mile marker 36.7 in Carter County. The reservoir is 16.3 miles long.

The reservoir is operated for many uses, including flood control, power generation, water quality, and aquatic ecology. electricity, and helps maintain navigation depth on the ferment dams, generating electricity at each one.

Surrounded by the Cherokee National Forest and flanked by the Appalachian Mountains, Watauga Reservoir is arguably the most scenic in the Tennessee River watershed. It offers access to the Appalachian Trail. Below Watauga Dam is a wildlife observation area where visitors have a chance to view unique species of waterfowl.

The counties effected are Carter and Johnson in the state of Tennessee.

Please Help Keep Watauga Lake Clean !