Shell Mound Campground
Phone: 423-942-9857
Cell # 423-421-4374

E-mail
shellmound674839@bellsouth.net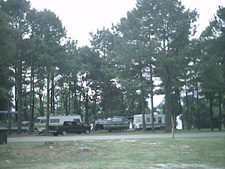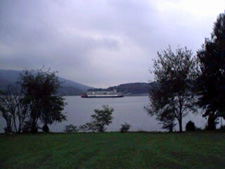 Nestled in the Valley of the Tennessee River, on the quiet shores of Lake Nickajack, there is one of those special places,
Imagine a vacation spot 5 minutes off the freeway, 10 minutes from shopping and no more than 20 minutes from all of Chattanooga's attractions. Enjoy a quiet campground with boat ramps above and below the dam for the best access to largemouth bass, bream and shellcracker populations above the dam and striped bass, sauger and catfish below the dam.

Sand beach, super clean bath houses with hot showers, pavillion, gazebo, grills and smoker.

Welcome to the campground with more to offer for your vacation dollar.

5mph speed limit allows kids to enjoy bicycles, scooters, skateboards or rollerblades in safety. Hiking and bicycle trails, ball feild, volleyball and croquet available.

Just want to relax? Watch the river boats go by, Railroad buffs will enjoy the train traffic across the lake. Canoe or kayack the river and enjoy free dockage for your boats.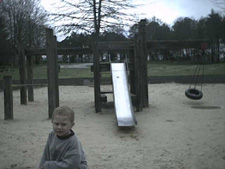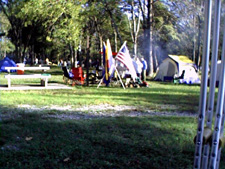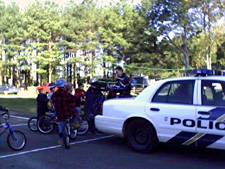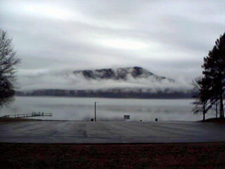 NEARBY ATTRACTIONS: (within 20 min.)
Nickajack Cave (across the lake), Nickajack Dam, Russell Cave National Monument, Racoon Mountain pumped storage, Reflection Riding, Tennessee Wildlife Center, Lookout Mountain, Ruby Falls, Battles for Chattanooga Electric Map & Museum, Point Park, Cravens House & Battle Above the Clouds, Incline Railway, Rock City, Tennessee Aquarium, Imax Theater, Creative Discovery Museum, Ross's Landing, Southern Belle Dinner Cruises, Hunter Museum, Chattanooga Regional History Museum, African Heritage Museum, Huston Museum,International Towing and Recovery Museum, Tennessee Valley Railroad Museum, Chattanooga Choo Choo, National Military Cemetary, Confederate Cemetary, John Ross House, Lake Winniepesaukah, Chickamauga Chattanooga National Military Park and more....

Services
Primitive and developed sites on the water or in the woods. Prices are low with discounts for AAA, golden age & access (up to 10%).
Groups welcome, Leashed pets.

Ice and firewood available.

RATES
$22.00 per unit per day with electric
$17.00 per unit per day without electric
$15.00 per unit per day without electric Primitive area
$2.00 per night discount for senior citizens and disabled folks.
Our weekly rate is set so if you stay 7 nights you pay for 6 nights, no matter what rate (electric, non electric or primitive). We have a monthly rate too at $325.00 (electric & water) which is about 15 days worth.

(kids tents are free)


Phone: 423-942-9857
Cell # 423-421-4374

E-mail
shellmound674839@bellsouth.net