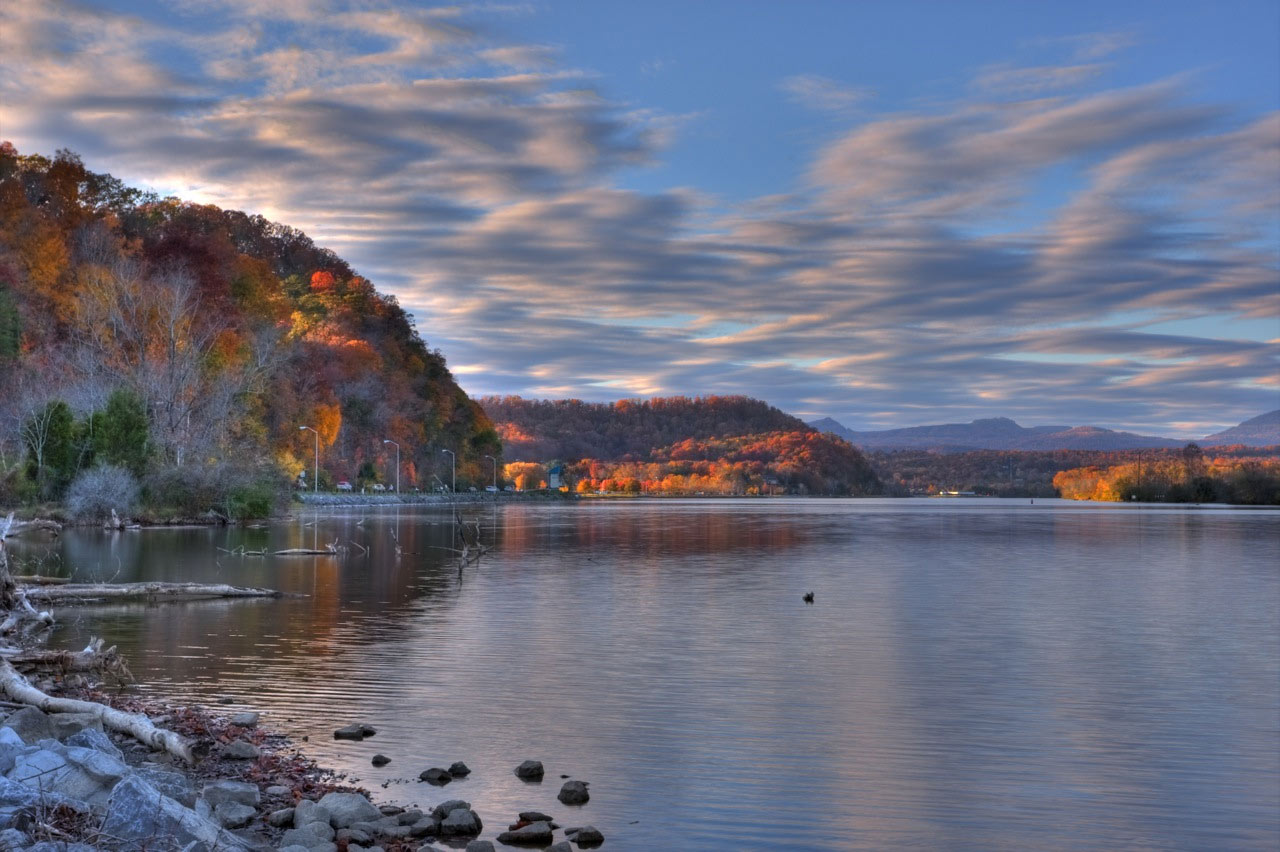 Welcome to Melton Hill Lake Info
---
If you are looking for information and cannot find it on this site please click here.

Construction on Melton Hill Dam began September 6, 1960. The gates were closed and the reservoir began filling on May 1, 1963. Melton Hill Reservoir has a watershed area of 3,343 square miles and covers 5,690 square acres of lake surface, with a shoreline length of 173 miles.

The cost of construction of the Melton Hill project was approximately 38.5 million dollars and took 4.1 million man hours to complete construction. The dam required almost 250,000 cubic yards of concrete.

Melton Hill Dam is 103 feet high and is 1,020 feet in length. The Melton Hill Dam and Reservoir was constructed for the purpose of electric power, navigation, recreation, an adequate supply of water and other related benefits. The lock at Melton Hill Dam is a 75 foot by 400 foot chamber, with a 60 foot lift from Watts Bar Lake.

Unlike many other TVA lakes, Melton Hill does not have extreme water fluctuation in the winter months because it is not used for flood control. The lake fluctuates about five foot maximum.

The counties surrounding Melton Hill Lake include Knox County, Anderson County, Roane County, and Loudon County.

Melton Hill lake offers excellent fishing for Rock Bass, Bluegill, White Bass, Sauger, White Crappie, Spotted Bass, Warmouth, Large Mouth Bass, and Rainbow Trout. The lake offers a variety of water activities including boating, fishing, waterskiing, jetskiing, swimming, camping, public parks, public access areas, picnic areas and much more.